Medium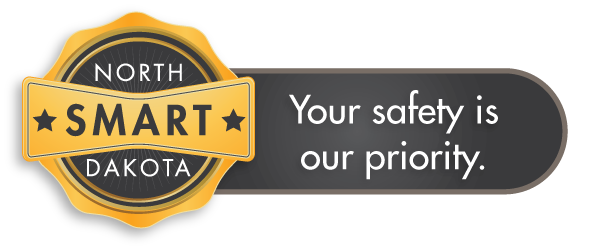 Medium
North Dakota is following ND Smart Restart, which includes a phased approach to reopening business. The business community plays a critical role in protecting our citizens and preventing COVID-19.
The ND Smart Business Pledge is a self-assessment for business owners to show that they are ND Smart and taking measures to reduce the spread of COVID-19.
Interested in taking the ND Smart Business Pledge?
Meet the criteria below and then fill out the self-assessment to earn a badge you can either display at your business or on your website and social media sites. If we all do our part to be ND Smart, we can keep North Dakota open for business.
I pledge that my business:
Is compliant with the ND Smart Restart guidelines
Utilizes the ND Smart Restart Business Resources
Used the Smart Restart Workplace Assessment to implement workplace procedures  
Trained employees on best practices for preventing the spread of communicable diseases 
Posted signs to encourage customer responsibility 
Encourages the use of the Care 19 Alert and the Care 19 Diary apps to assist tracing efforts
Encourages my employees to be tested for COVID-19
Requires that my staff wears face masks
Conducts staff symptom checks prior to each shift
Trains in proper cleaning and sanitization specific to my industry
Provides hand sanitizer or hand-washing stations at all entrances
CLICK HERE TO TAKE THE ND SMART BUSINESS PLEDGE
THANK YOU for making the health and safety of employees and staff your top priority.